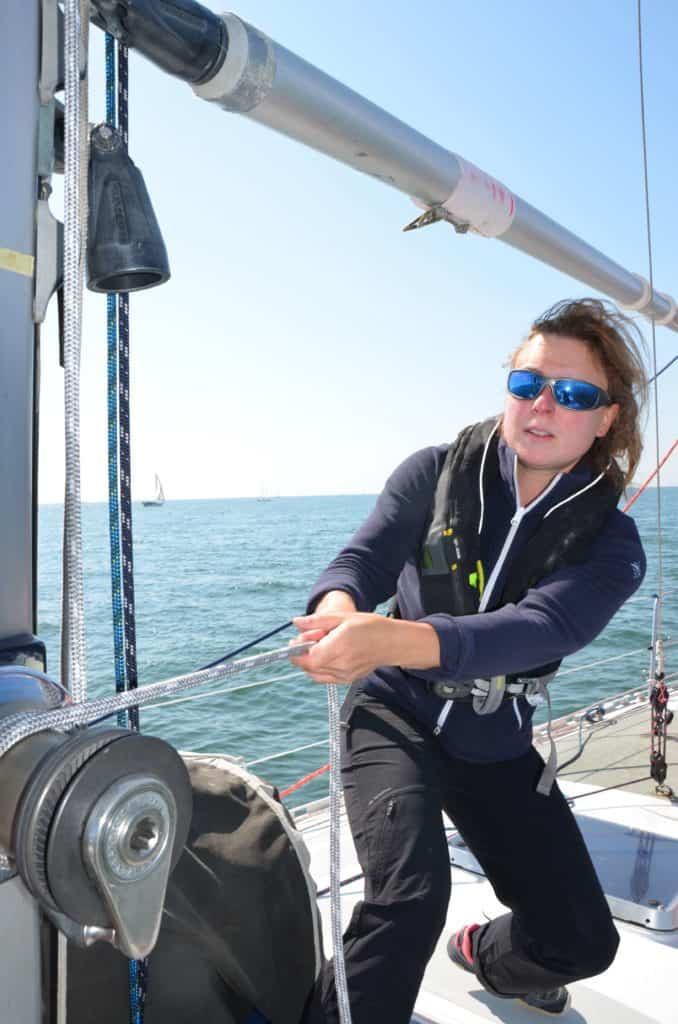 In Southern Brittany, in Morbihan, Pierre LE DIBERDER, professional skipper, state graduate, with more than 20 years' experience, can offer you sessions of initiation or courses to improve your sailing.
My experience allows me to offer you a tailor-made navigation program, according to your wishes.
👉 From March to late October-early November.
👉 Coastal and offshore cruise.
👉 A day, an extended weekend, a week or more!

However, the program will be adjusted day by day, depending on weather conditions.
Beginner's program
to discover the boat and get familiar with the marine environment.
Every day, we
sail a few hours to reach the next port or anchorage zone. Day after day, you gain in ease, you feel the wind,
you spot the sail adjustments, you acquire the marine vocabulary, and you take the initiative...
Advanced program
you are comfortable on board but you want to become more independent.
The navigation program is intense. You will learn how to prepare the navigation according to the weather and the
tide, and how to choose the right sails. You progress in manoeuvring, sail reduction, sending and dropping the
spinnaker, mooring in the harbour, anchoring...
For those who wish to pass a Swiss, German or Austrian sea navigation permit, we certainly validate the nautical miles and experiences carried out according to the respective regulations.
Finally, if you have just bought a sailing boat, I can help you to take it in hand and prepare it for the season.