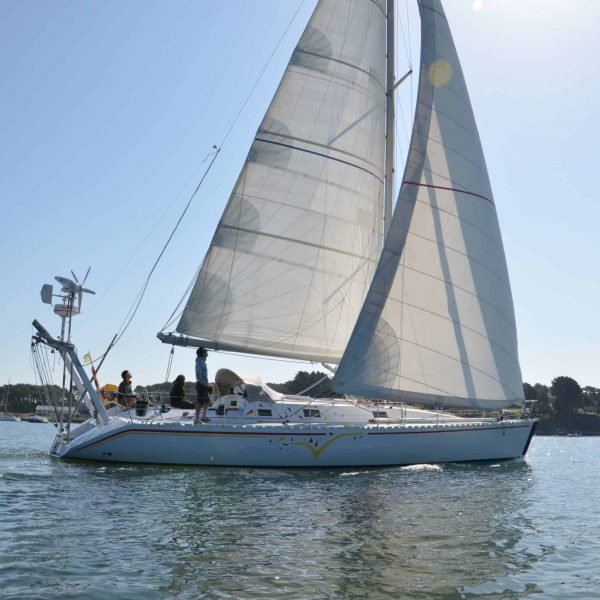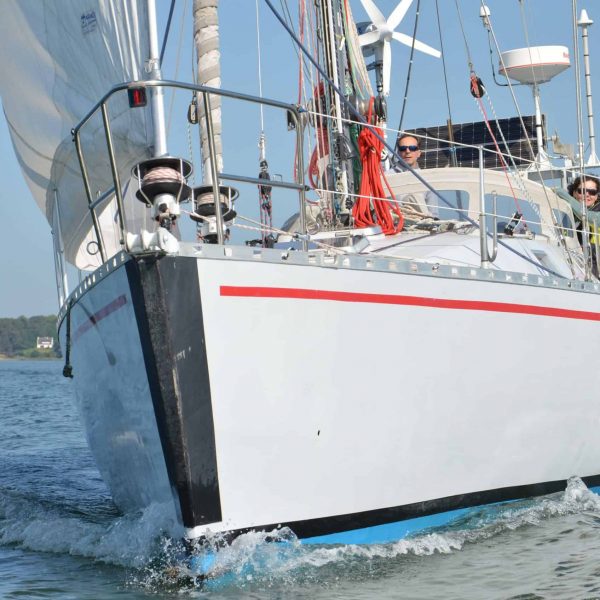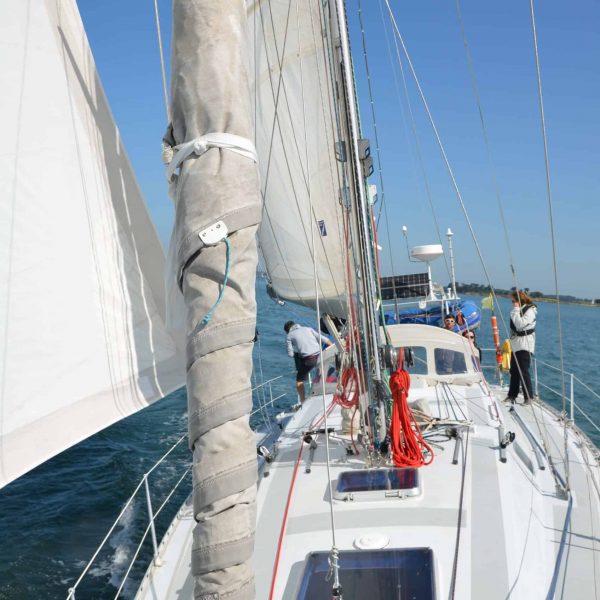 Toani is a fast cruiser, designed by Jacques Fauroux and built in 1991.
"Toani is the most complete sailboat I have ever owned: fast, comfortable, safe and reliable. On the water, this sailboat is a real pleasure!"
The aluminum hull is fully insulated. The interior is warm and soundproof.
"Its slender design allows Toani to cover many miles with impressive ease. The boat is powerful and easy to helm."
In offshore conditions, an average of 200 miles per 24 hours is easily reached. Therefore, the Scilly Isles or Galicia are 48 hours away from the Morbihan with favorable winds.
Technical characteristics:
Size: 14.28 m
Width: 4 m
Weight: 9 tons laden
Draught: 2.05 m
Air draught: 19 m
Mainsail area: 54 m2
Genoa area: 74 m2
Spi: 140 m2
Ballast capacity: 2 X 650 litres
Diesel engine: 30 cv
Capacity when nights on board: 4 people + the skipper
Capacity for a day: 8 people + the skipper